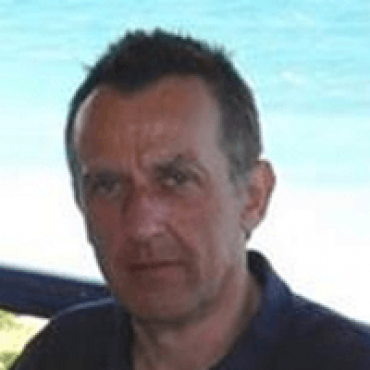 Andreas Georgios Stafylopatis
Professor
Short CV
Andreas-Georgios Stafylopatis is the Director of AILS Lab.
He was born in Athens, Greece, in 1956. He received the Diploma degree in Electrical and Electronics Engineering in 1979 from the National Technical University of Athens and the Docteur Ingénieur degree in Computer Science in 1982 from the Université de Paris-Sud, Orsay, France. Since 1984 he is with the School of Electrical and Computer Engineering at the National Technical University of Athens, where he is currently a professor of computer science leading the Artificial Intelligence and Learning Systems Laboratory.
His research interests comprise modeling and performance evaluation of computer systems (including queueing theory, simulation techniques, parallel and distributed systems) as well as intelligent systems and computational intelligence, with application to pattern recognition, classification and diagnosis, data mining and knowledge extraction. Specifically, his current research involves the use of relevant techniques in multimedia systems, biοinformatics applications, ambient intelligence and internet applications (text characterization and classification, text mining, intelligent information retrieval, recommender systems, user and social network modeling, human computer interaction etc). He has taught a significant number of courses in the area of computer science both at the undergraduate level (basic and specialization courses) and at the postgraduate level. He has supervised 16 graduate students who completed their PhD degree and is currently supervising 8 graduate students working towards their PhD.
Prof. Stafylopatis has participated as leader or key researcher in approx. 50 national and European Union funded research projects. A major part of the above research is carried out through the Institute of Communications and Computer Systems, an academic research body directly associated with the School of ECE.
He is the author or coauthor of approx. 180 refereed papers, of which more than 60 in international journals, with about 1000 citations. He has been chairman or member of the program committee of a large number of international conferences and an invited speaker/author in many conferences/books and journals. He has been associate editor of scientific journals and reviewer for a large number of scientific journals and conferences. He has been evaluator of research proposals for national and international organizations, and book evaluator for Greek and international publishers. He has served as scientific consultant and member of advisory/evaluation committees concerning large computer system projects in various ministries and public sector organizations.
He was Director of the Computer Science Section of the School of Electrical and Computer Engineering for the period 2002-2005. From 2008 to 2010 he was Coordinator of the Graduate Studies Program of the School. From 2010 to 2013 he served as the Head of the School.
Prof. Stafylopatis is a member of the Technical Chamber of Greece, the Institute of Electrical and Electronics Engineers (IEEE Computer Society, IEEE Computational Intelligence Society, IEEE Systems, Man, and Cybernetics Society), and the Association for Computing Machinery (ACM).